Welcome to our Best of the Month selection: a monthly round up of our favourite recent campaigns. We love to celebrate our clients who are making great transit creative, designed perfectly for the space, with bold colours and eye catching imagery!
---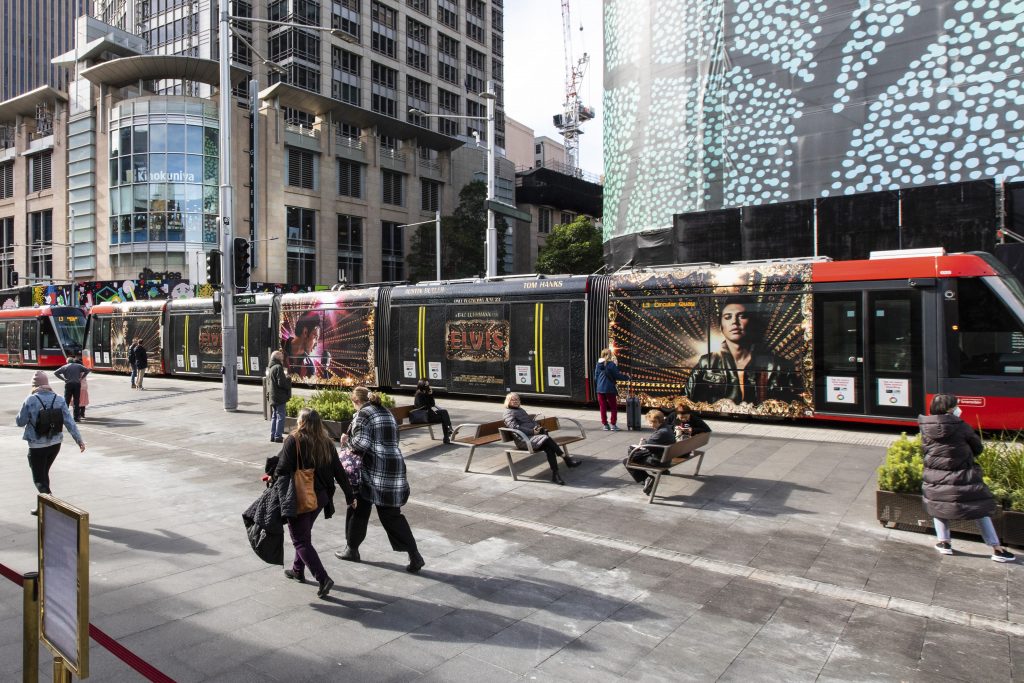 Warner Bros – Elvis Movie
Formats: Sydney Light Rail Full Wrap, Portraits, Interior Domination
Such a highly anticipated movie deserves a big celebration! To welcome The King to cinemas, the Elvis movie took over two Sydney Light Rail vehicles with some glitz and glamour. An excellent use of multiple formats, Elvis used both a Full Wrap and external Portraits to combine high impact with strong reach and frequency. Internally, an Interior Domination including Ceiling Wraps and Floor Media created an immersive experience for passengers on board.
Why we love it: Red, gold and glittery bright lights bringing star power to the Light Rail!
---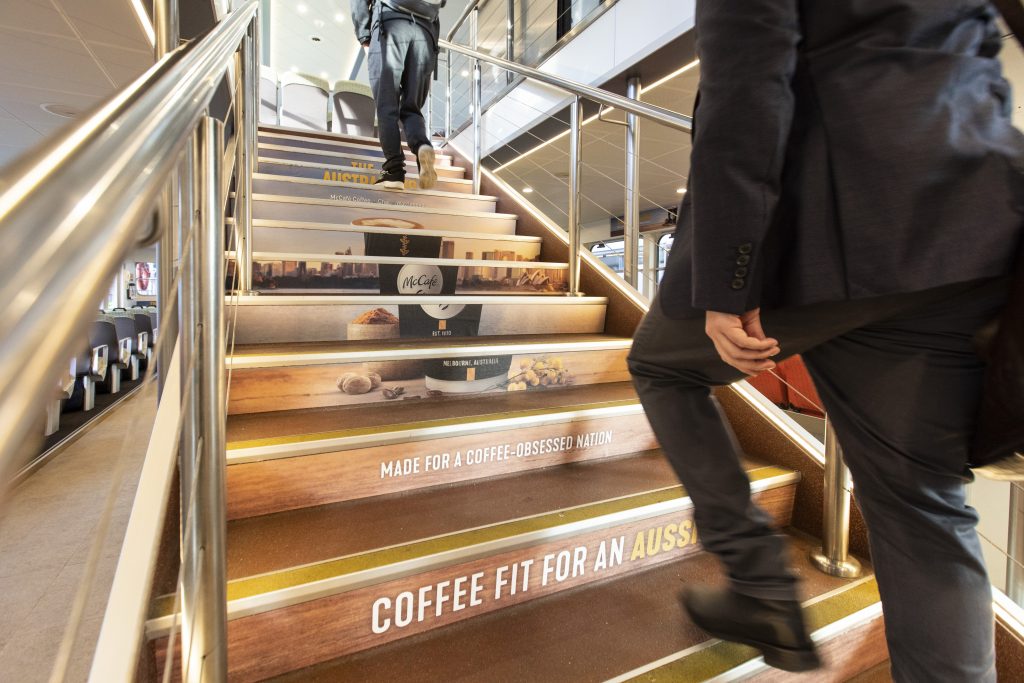 McDonalds – McCafe Australiano Blend
McDonalds took over multiple vessels across Sydney Ferries and My Fast Ferries to promote their new Australiano blend of McCafe coffee. Vessel takeovers included Stair Wraps and Bar Wraps for high impact, as well as Landscape and Portrait panels throughout the vessels. The harbourside imagery in the campaign tied in perfectly with the iconic views that can be seen on a Ferry commute.
Why we love it: Transit creative cleverly designed to make best use of all spaces within the Ferries.
---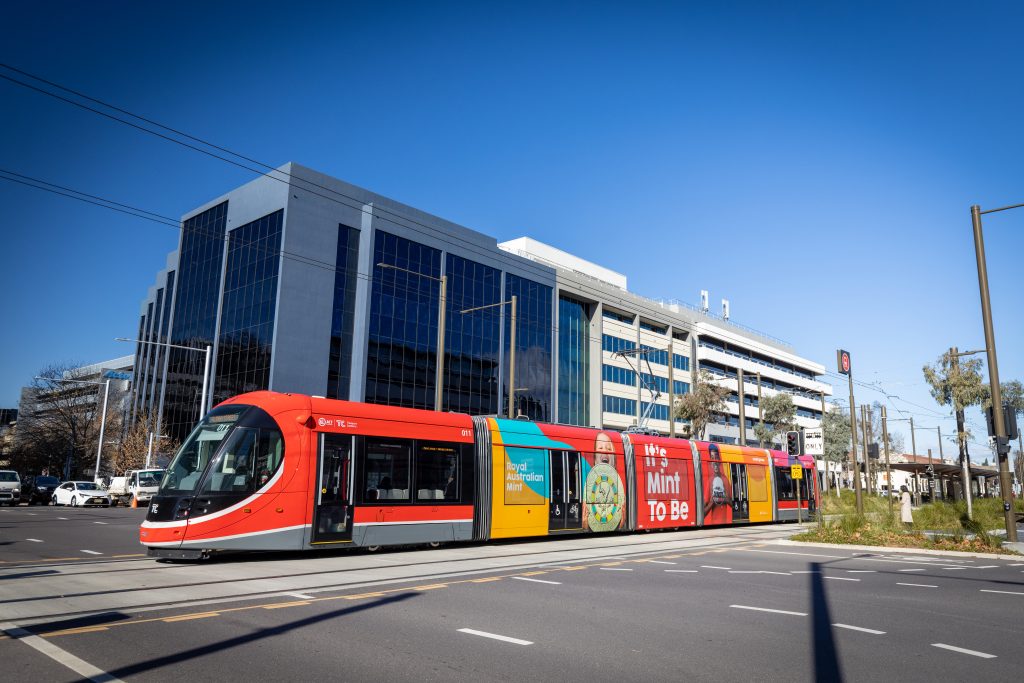 The Royal Australian Mint
Promoting their family friendly programs ahead of school holidays, the Royal Australian Mint combined humour and colour to grab attention. This Triple carriage wrap was simply 'Mint To Be'!
Why we love it: A cheeky pun and a pop of colour to brighten up those chilly winter days in Canberra!
---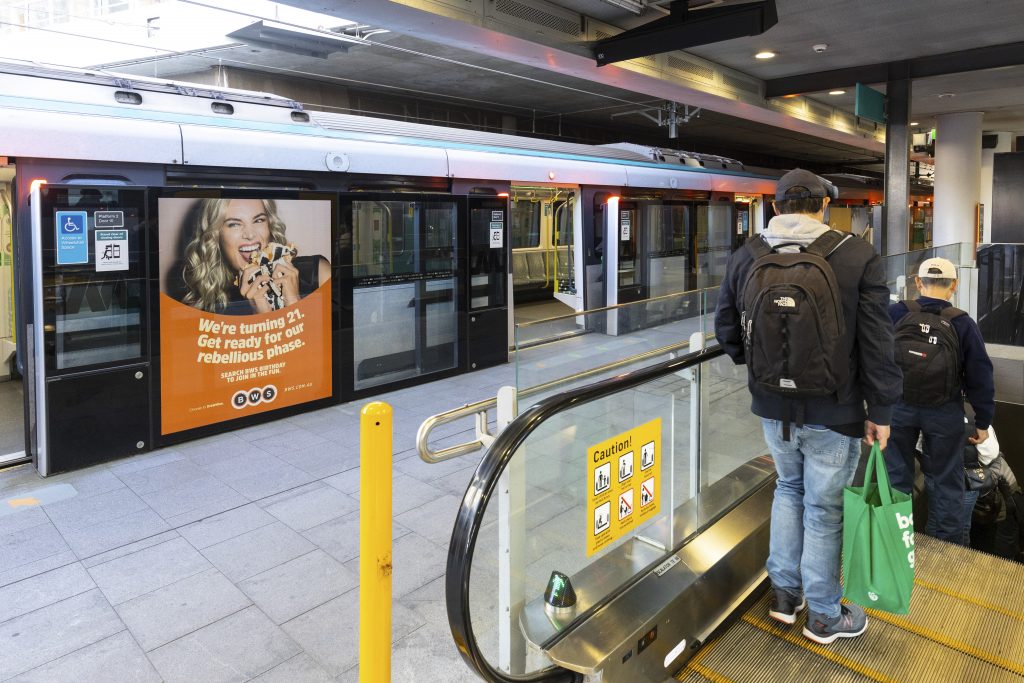 BWS – 21st Birthday Celebration
Formats: Sydney Metro Portraits and Interior Takeover, Sydney Light Rail Full Wrap and Interior Takeover.
BWS used an integrated Transit media campaign to celebrate their 21st Birthday promotion! Portraits at Sydney Metro stations in proximity to BWS stores and Interior Takeovers on multiple Sydney Metro trains acted to build awareness of the promotion and drive customers in store. A Full Wrap and Interior Takeover on the Sydney Light Rail combined to reach audiences in the CBD at scale. Consistent orange branding across all formats tied the campaign together.
Why we love it: A mix of formats to achieve impact, reach and proximity targeting, all within the one transit campaign.
---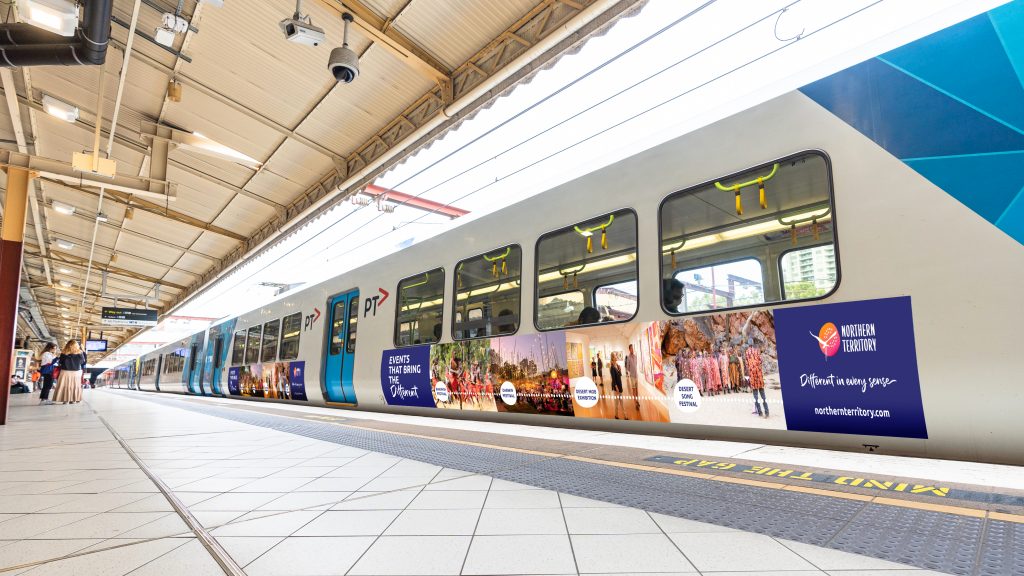 Tourism NT
Formats: Eastern Seaboard Trains Trackviews, Sydney Light Rail Triple Carriage Wrap and Portraits
Tourism NT have used a range of transit formats to promote 'Events that bring the different' later in 2022. Captivating imagery will appeal to a wide array of travel tastes and provide additional motivation to research or book a future trip to the NT.
Why we love it: Each format has been designed to best showcase the Tourism NT event, with a mix of large format, landscape and portrait formats all working cohesively.
---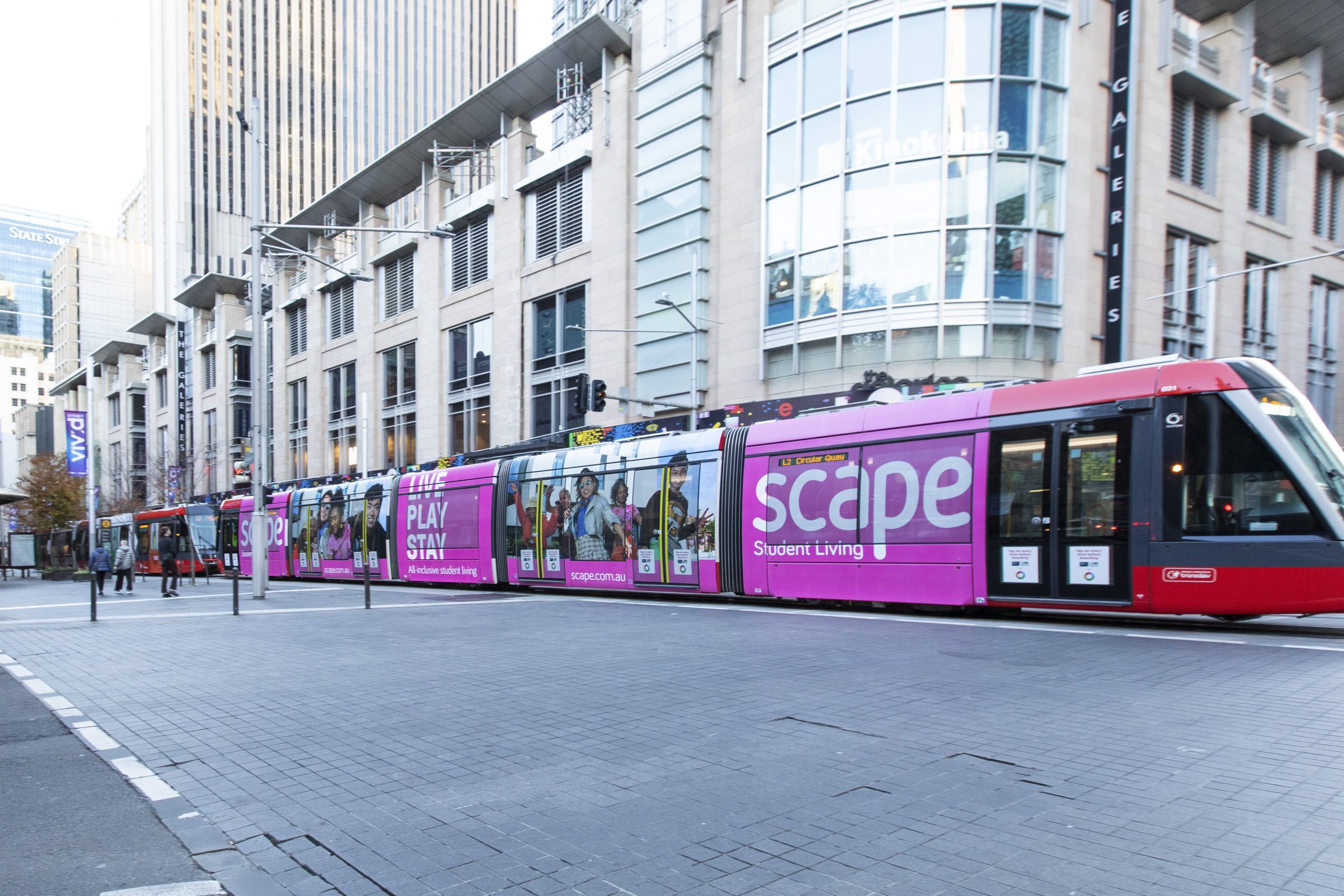 Scape Student Living
Format: Sydney Light Rail Full Wrap
Scape's Full Wrap is Pretty in Pink! Using simple branding and eye catching block colour, Scape effectively creates high impact in Sydney's CBD.
Why we love it: The bold, simple branding is the epitome of strong out-of-home transit creative.
---
Check out more of these great campaigns below and on our socials!