Welcome to our May Best of the Month selection: a monthly round up of our favourite recent campaigns. We love to celebrate our clients who are making great transit creative, designed perfectly for the space, with bold colours and eye-catching imagery!
---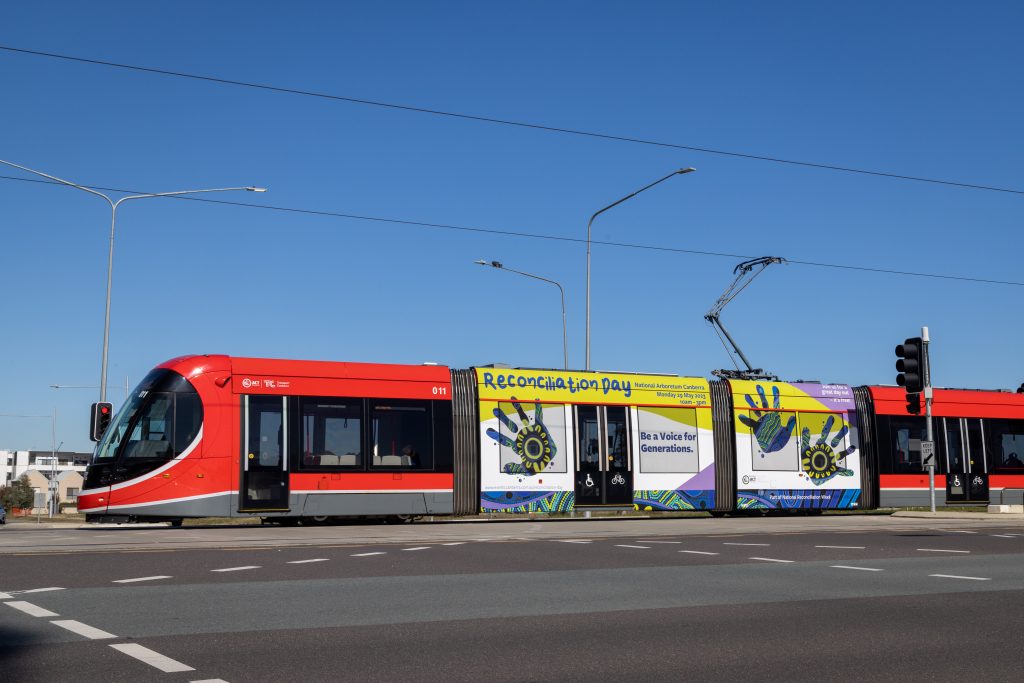 Reconciliation Week
Formats: Canberra Light Rail Megaside, Sydney Light Rail Triple Carriage Wrap & Interior Takeover
Reconciliation Week provides the opportunity for all Australians to come together to reflect, plan and foster greater equity for Indigenous peoples. With large-scale formats on Canberra and Sydney Light Rail, the campaigns connect with broad audiences to promote diversity and unity for First Nations people. This Reconciliation Week theme is Be a Voice for Generations, and TorchMedia is extremely proud to support these campaigns.
Why we love it: TorchMedia's Transit assets provide the perfect medium to foster community support for Reconciliation Australia's important message.
---
Sydney Film Festival
Format: Sydney Trains Portraits & Sydney Light Rail Portraits
The Sydney Film Festival invites you to See It All – with Australian and International films on show from June 7th to 18th. Celebrating its 70th year, the Festival leveraged Portraits on the Sydney Trains and Light Rail to showcase multiple films and increase awareness of its 200+ events on offer!
Why we love it: Portraits offer a flexible creative canvas to feature multiple films and events within the same campign. The campaign provided wide reach in close proximity to the Festival's main outposts.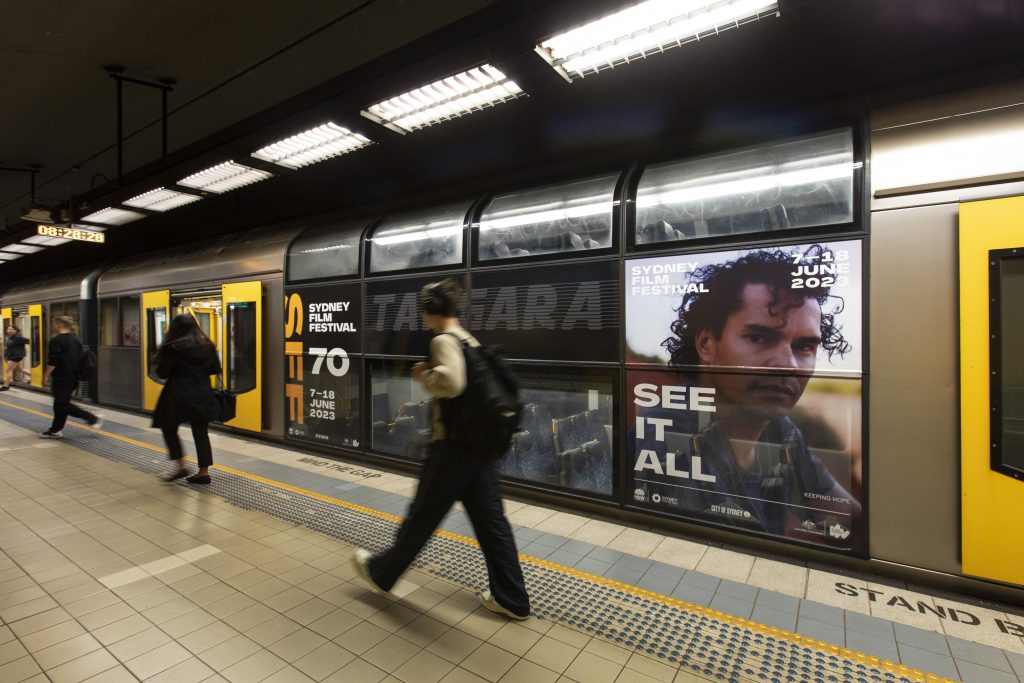 ---
University of Notre Dame
Format: Sydney Trains Showcase, Sydney Metro Showcases & Wall Media
University of Notre Dame spoke to future students on their travels to encourage enrolment for Semester Two. With Showcases and Wall Media on the busy Sydney Northwest Metro Line and Showcases on Sydney Trains, Notre Dame achieved wide reach and high impact amongst commuters thinking about the next step in their education.
Why we love it: University of Notre Dame chose first-to-market Wall Media placements at Sydney Metro Northwest stations and high-impact external Train placements to reach their target demographic right across Greater Sydney!
---
Glenfiddich
Formats: Sydney Light Rail Triple Carriage Wrap
Glenfiddich is turning heads in Sydney's CBD as they celebrate the world's most awarded single malt whiskey. The campaign used outstanding creative to foster a sense of prestige on Sydney's premium transport format, the Sydney Light Rail. Where Next?
Why we love it: Cleverly aligning their tagline to moving media, Glenfiddich used premium transit media to reach affluent commuters in Sydney's CBD.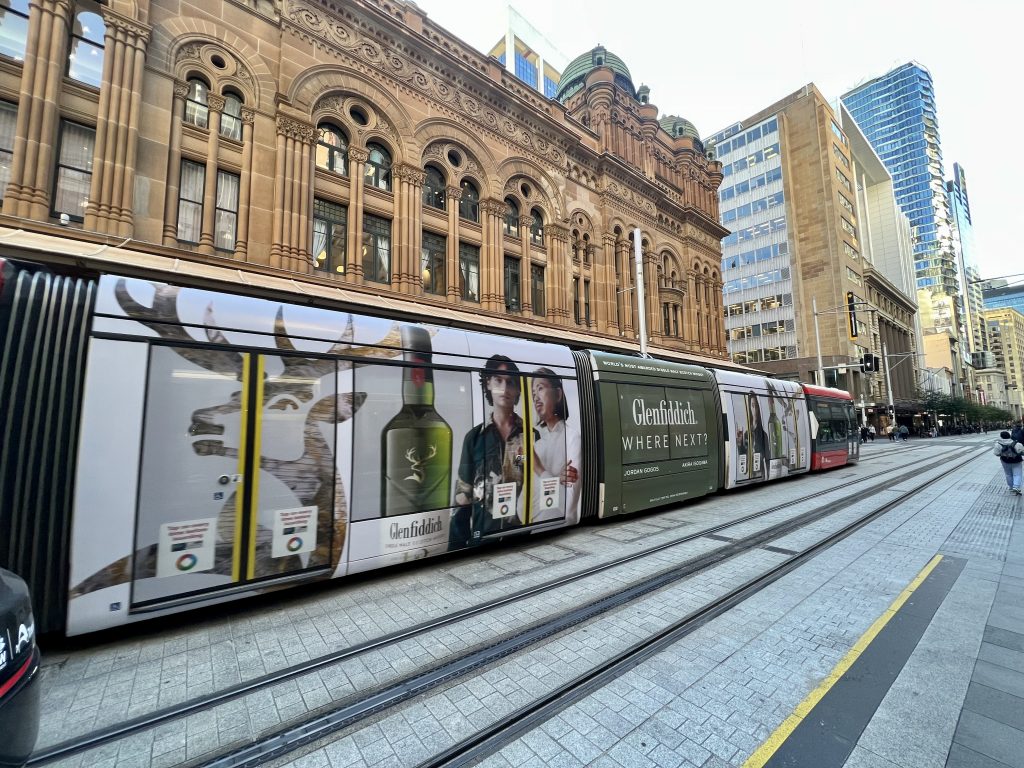 ---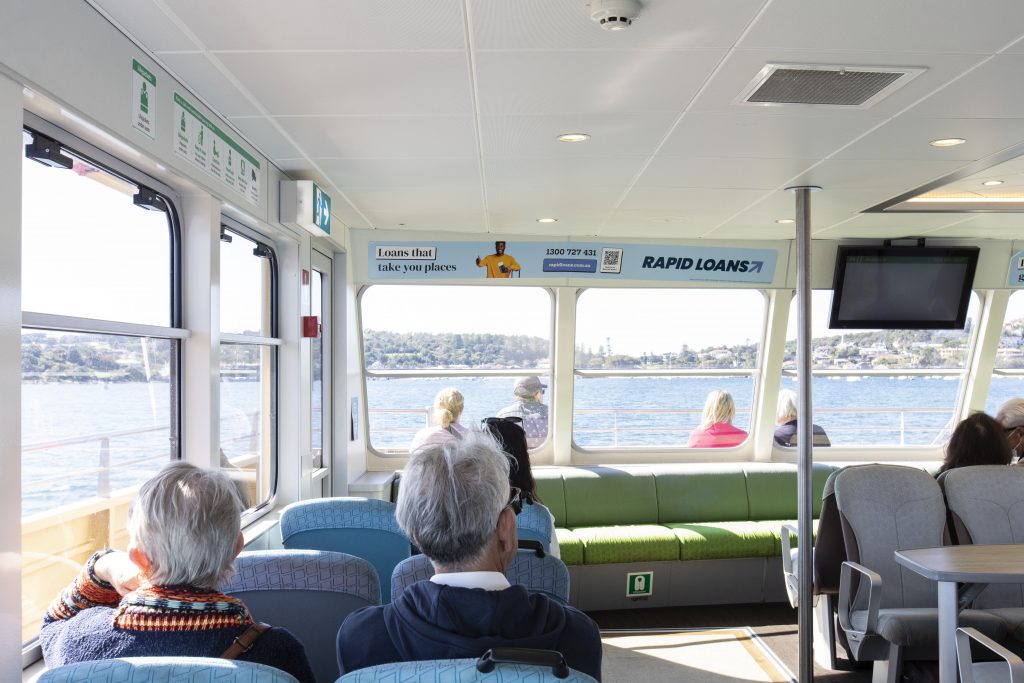 Rapid Loans
Formats: Sydney Light Rail Portraits, Sydney Ferries Vessel Takeover, Sydney Metro Interior Portraits, Melbourne Trains Trackviews & Sydney Trains Trackviews
Rapid Loans advertised their flexible loans to commuters across Sydney & Melbourne Trains, Sydney Ferries, Sydney Light Rail and Sydney Metro, for a multi-modal campaign that connected with commuters across Australia's two largest cities. Utilising QR codes on Transit Internals, Rapid Loans capitalised on long dwell times to drive direct response and engagement.
Why we love it: Rapid Loans offers a quick and easy loans that take you places – just like public transport!
---
Step Up!
TorchMedia proudly supported the ACT Government's latest campaign to end violence against women. The Step-Up! campaign utilised Interior Portraits on Canberra's Light Rail to offer audiences practical responses to disrespect and harassment towards women. The campaign provided actionable tips to viewers to prove that everyone has a role to play in preventing violence against women.
Why we love it: Interior portraits on the Canberra Light Rail offered practical tips for preventing disrespect and harassment towards women, helping create a better world for all.
---
---
Check out more of these great campaigns below and on our socials!