If you have been in Sydney's CBD recently, you will have noticed an evolution in progress, as luxury flagships open their doors and the city's streets are transformed by pedestrian zones and pop-up events.
Following the arrival of Sydney's CBD and South East Light Rail, George Street has been reshaped as a hot spot for luxury retail. The 2km pedestrian boulevard surrounding the light rail has revitalised the streetscape, making it a desirable destination as opposed to the busy thoroughfare of the past.
FLAGSHIP FUTURE
Between 2019 and 2022, 25 luxury retailers have opened (or redeveloped) in Sydney's CBD including Hermes, Rolex, Bally, Luis Vuitton, Cartier, and DIOR. Cartier's new George St Flagship (due for completion late 2022) will even include a rooftop bar. The trend is not isolated to fashion and accessories, with Dyson opening a demo store on George Street this month, the first of its kind in Australia and the largest in the Southern Hemisphere.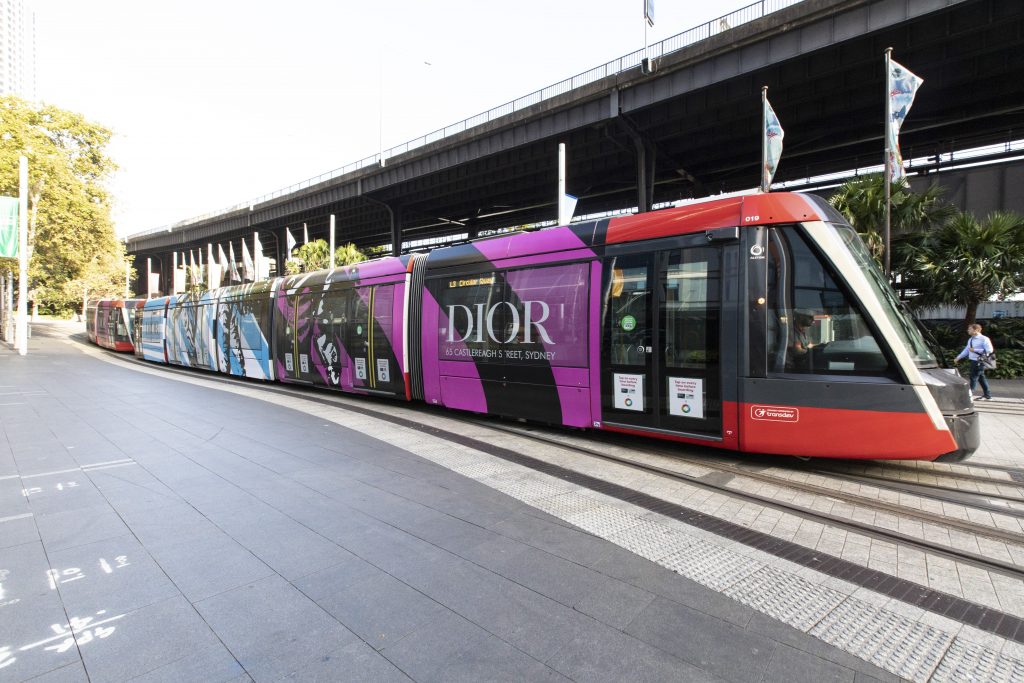 Even the city's supermarkets are repositioning themselves as elevated dining precincts, with the opening of Locali by Romeo's and Coles Local meeting Sydney workers desire for gourmet groceries and boutique brands.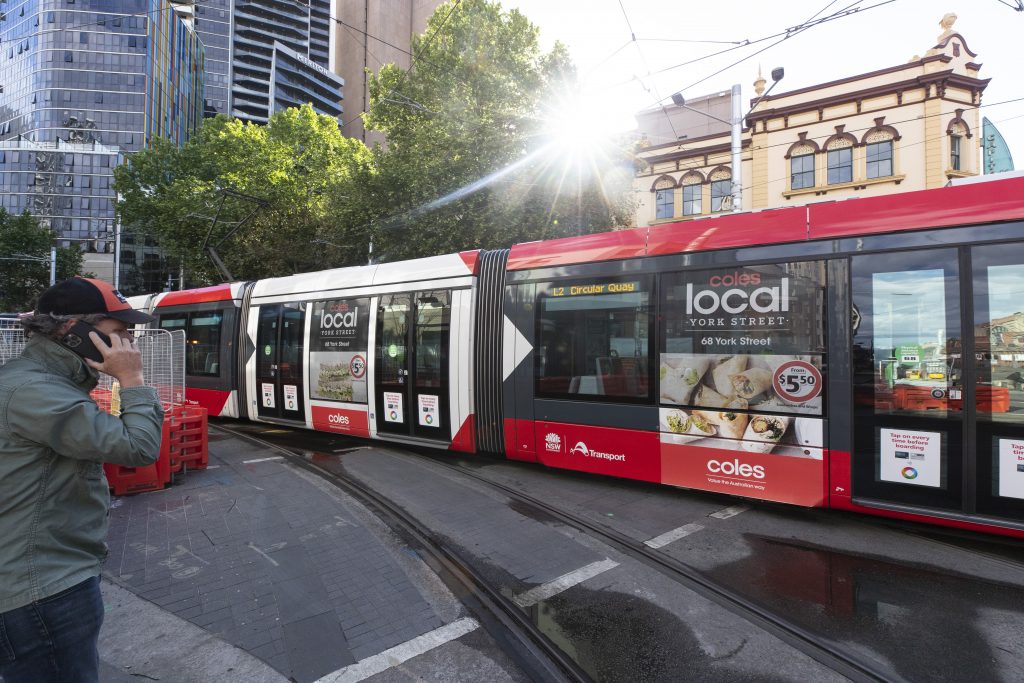 SYDNEY IS SPENDING
Luxury retail sales in Australian have remained strong, despite the COVID-19 pandemic, with IbisWorld predicting 2.4% annual growth in the sector to 2026. Australian consumers in general are confident about their spending plans for the future – with more than a third planning to increase their spend in the future, and restricted international travel seeing disposable income being spent locally.
Sydney and Melbourne CBD retailers are seeing increasing spends and footfall, despite extreme weather events. Sydney CBD business saw a 30% increase in retail sales in the first week of March, with key categories including Cosmetics (+38%) and Clothing (+29%).
Suburbs in proximity to the Sydney Light Rail line overindex in disposable household income, as well as their propensity to shop at Luxury department stores Myer and David Jones (RDA Research Geotribes 2021). Sydney Light Rail campaigns act to not only create impact and excitement in proximity to luxury retail, but also drive these affluent customers into the CBD to shop.
BORDER BOOST
With Australia's international borders recently opening after two years, luxury retailers are looking forward to the boost in sales driven by tourist activity. Pre-pandemic, Australia's international tourist spend was worth $44.6billion and international tourism made up 50.3% of the City of Sydney's total visitor nights. As tourists begin to return, promoting CBD retail presence on formats such as the Sydney Light Rail will be critical to capturing tourist spend, particularly given government recovery incentives to encourage visits and stays in the city. With the upcoming Vivid Sydney festival also making its return after two years, the CBD is expecting an influx of tourists and locals as people flock to experience this much-loved event.
Brands are increasingly investing in the Sydney Light Rail to align their luxury proposition with the city's most premium advertising opportunity. With consumers and tourists returning to the CBD ready to spend, the Sydney Light Rail is the format to ignite desire for luxury products and drive more people into brands' flagship stores.