TorchMedia partner with Transdev Sydney Light Rail, ALTRAC and Transdev Sydney Ferries to support the 44th Sydney Gay and Lesbian Mardi Gras.
TorchMedia, in partnership with its valued transit partners, is proud to be rolling out an innovative campaign in celebration of the 44th Sydney Gay and Lesbian Mardi Gras.
For the fourth consecutive year, the Sydney Light Rail will be spreading the love and the 2022 'United We Shine' Mardi Gras message throughout Sydney. This year's external wrap and internal domination are adorned in the inclusive theme which features hearts and celebrates every colour of the Progress Pride Flag.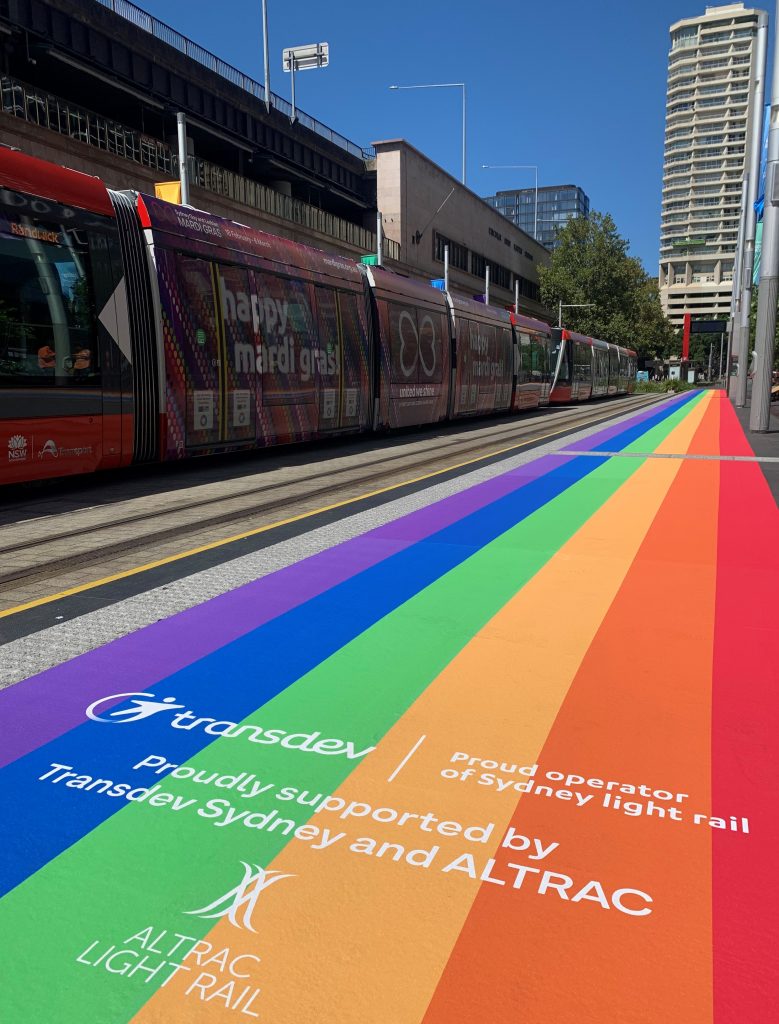 In addition to the Light Rail, this year's campaign will also be making waves on the water with a full takeover of assets inside one of Sydney Ferries iconic First Fleet vessels, and two large scale activations have been erected at Circular Quay which commuters and pedestrians are able to enjoy.
A 70-metre 'Rainbow Road' has been installed along the length of the Circular Quay Light Rail stop, while a Photo Wall featuring the iconic Mardi Gras logo will be live on Wharf 4 at Circular Quay, bringing the Mardi Gras festivities to the heart of Sydney.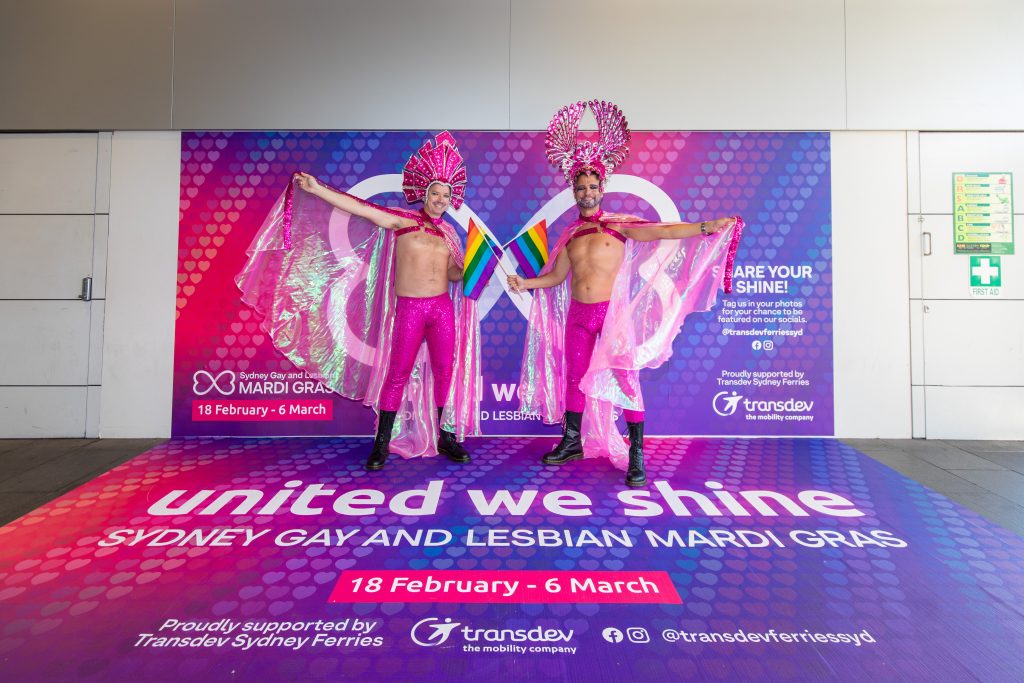 Kirsty Dollisson, Managing Director, TorchMedia said, "The last few years have been challenging for so many, and the 2022 Mardi Gras theme of 'United We Shine' resonates so strongly within the community, our industry and our team. TorchMedia could not be more thrilled to be bringing this 'Ride with Pride' initiative to life in such a big way this year and we hope that the custom activations help to bring joy to the wider community in celebration of diversity and unity."
The Rainbow Road and United We Shine photo wall are market first activations in support of Sydney Mardi Gras, developed in collaboration with Transdev Sydney Light Rail, ALTRAC and Trasnsdev Sydney Ferries. They will be at Circular Quay until March 7th.
The 44th Sydney Gay and Lesbian Mardi Gras parade will be held at the Sydney Cricket Ground on Saturday 5th March 2022.