Australia's leading transit media specialist, TorchMedia, is supporting NAIDOC Week 2023 with donated media campaigns across Sydney Light Rail, Canberra Light Rail and Sydney Trains.
The 2023 NAIDOC Week poster, 'For Our Elders', was created by artist Bobbi Lockyer, a proud Ngarluma, Kariyarra, Nyulnyul and Yawuru artist. Bobbi's poster showcases the important role Elders play in passing down traditions and culture to future generations.
TorchMedia's design team worked with the NAIDOC Secretariat, the National Indigenous Australians Agency and the artist to adapt the 2023 NAIDOC poster for the light rail formats. The campaign launched on 19 June and will run until mid-July.
Commenting on the campaign, TorchMedia's Managing Director Kirsty Dollisson said "The annual NAIDOC Week campaign is one of many reconciliation initiatives TorchMedia is actioning in line with developing our first Reconciliation Action Plan in 2023. The goal with these donated campaigns is to raise awareness of the importance of Aboriginal and Torres Strait Islander people in Australian history, community and culture, as well as the many events celebrating the oldest continuous living culture on earth."
"Diversity, inclusion and cultural respect are key priorities within TorchMedia's external and internal operations and supporting NAIDOC is an important step in our commitment towards these priorities," Dollisson added.
TorchMedia's annual NAIDOC campaigns are one aspect of the company's commitment towards advancing reconciliation, whilst acknowledging the lands on which their assets operate. The business is currently working to develop its Reconciliation Action Plan (RAP), enabling it to sustainably and strategically take meaningful action to advance reconciliation.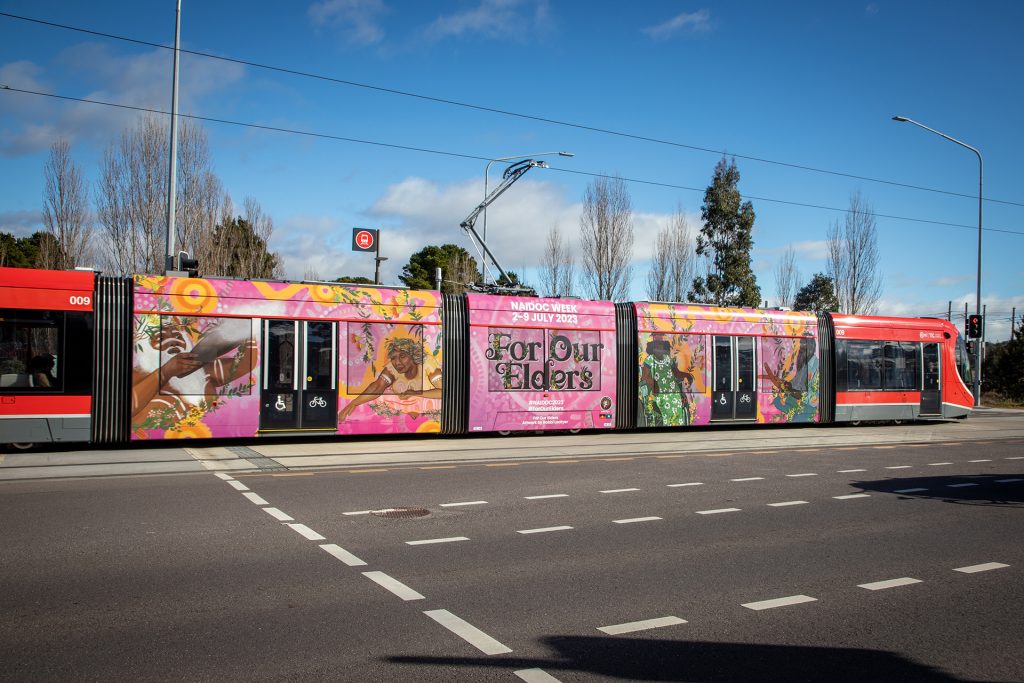 Two Sydney Light Rail vehicles and one in Canberra are wrapped with the NAIDOC Week 2023 poster; while three Sydney Trains feature NAIDOC Week branding.
TorchMedia worked with its valued partners Transdev Sydney, ALTRAC Light Rail, Transport for New South Wales, Transport Canberra and City Services and Canberra Metro to facilitate the campaigns. The value of media donated by TorchMedia for NAIDOC Week is over $275,000. National NAIDOC Week is running from 2-9 July.