Welcome to our October Best of the Month selection: a monthly round up of our favourite recent campaigns. We love to celebrate our clients who are making great transit creative, designed perfectly for the space, with bold colours and eye-catching imagery!
---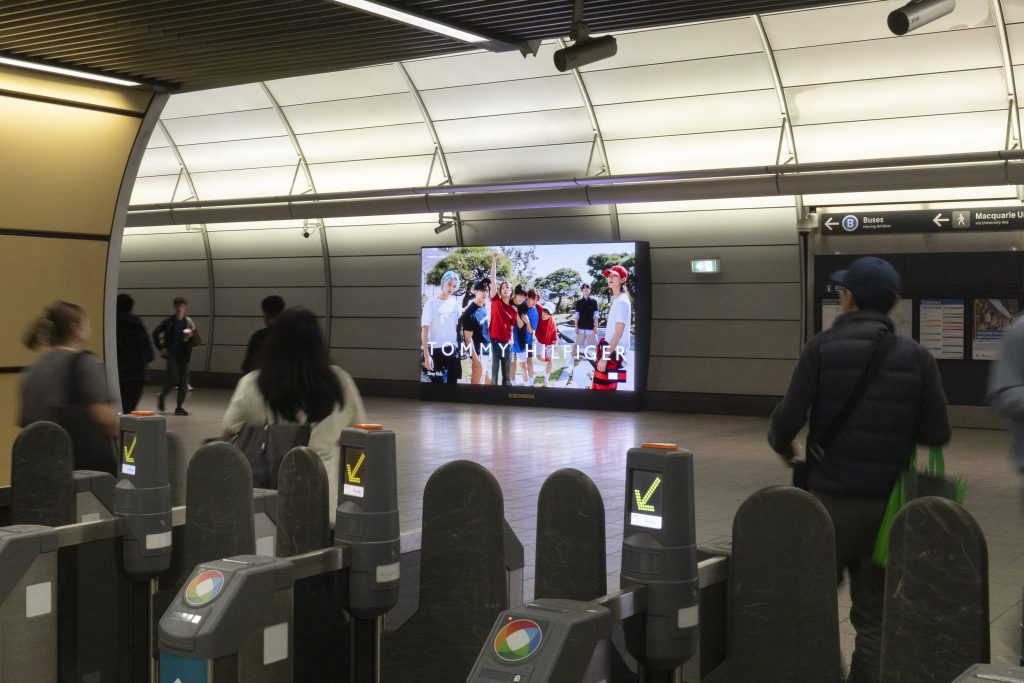 Tommy Hilfiger
Formats: Sydney Metro Digital and Sydney Light Rail MegaTram
With the peak retail season around the corner, Tommy Hilfiger is speaking to commuters in close proximity to Sydney's key retail precincts. Making a statement near their CBD store, Tommy Hilfiger has targeted commuters hungry for retail therapy with an impressive Sydney Light Rail MegaTram. Maximising brand visibility, the campaign also illuminates the Sydney Metro Northwest with a digital network takeover, increasing exposure to commuters at multiple touchpoints on their journey.
Why we love it: The simple creative captures the essence of the brand, effectively conveying the Tommy Hilfiger identity and drumming up excitement for their upcoming collections.
---
Disney Cruises – Magic at Sea
Formats: My Fast Ferry Vessel Takeover & Digital, Sydney Ferries Wharf Wall Media and Sydney Light Rail Triple Carriage Wrap
Disney Cruises is bringing their Magic at Sea to Australia! Utilising a multi-format, contextually relevant campaign, commuters were immersed in the magic of Disney. Targeting potential sailors docking at Circular Quay, aboard the My Fast Ferry and cruising through the CBD and South East on Sydney Light Rail, commuters were captivated by the cheeky creative designed to compare the everyday mundane tasks with the magic of Disney. Taking advantage of the Bar Wrap on My Fast Ferry, Disney asked commuters whether they would rather be busy, or drinking fizzy.
Why we love it: As the sun comes out and the weather warms up, Disney Cruise Lines is inviting commuters to set sail and create magical memories!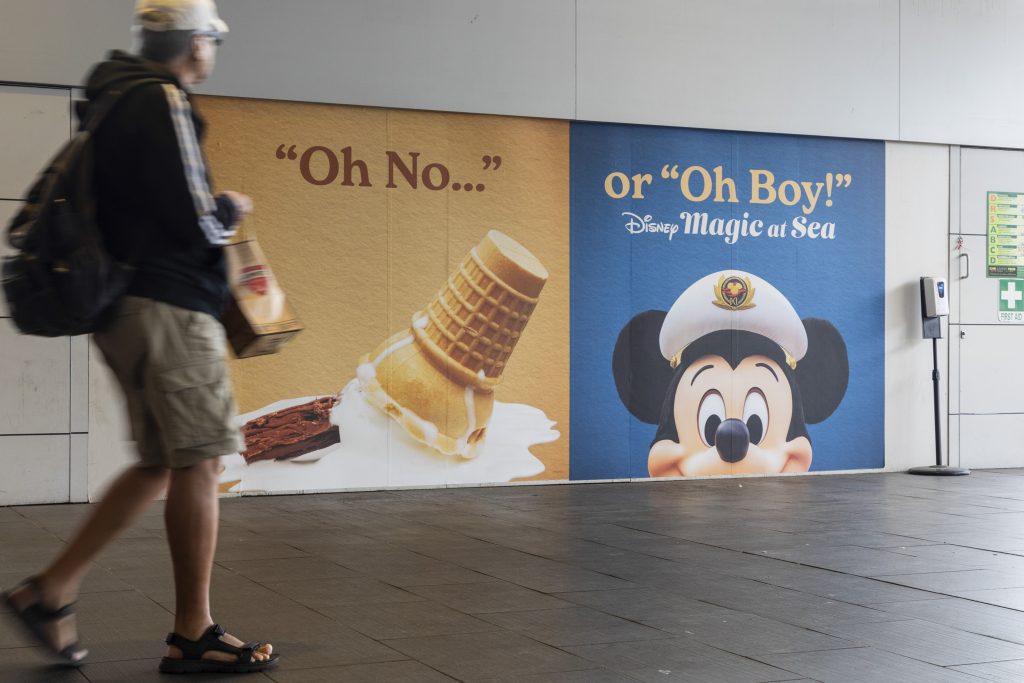 ---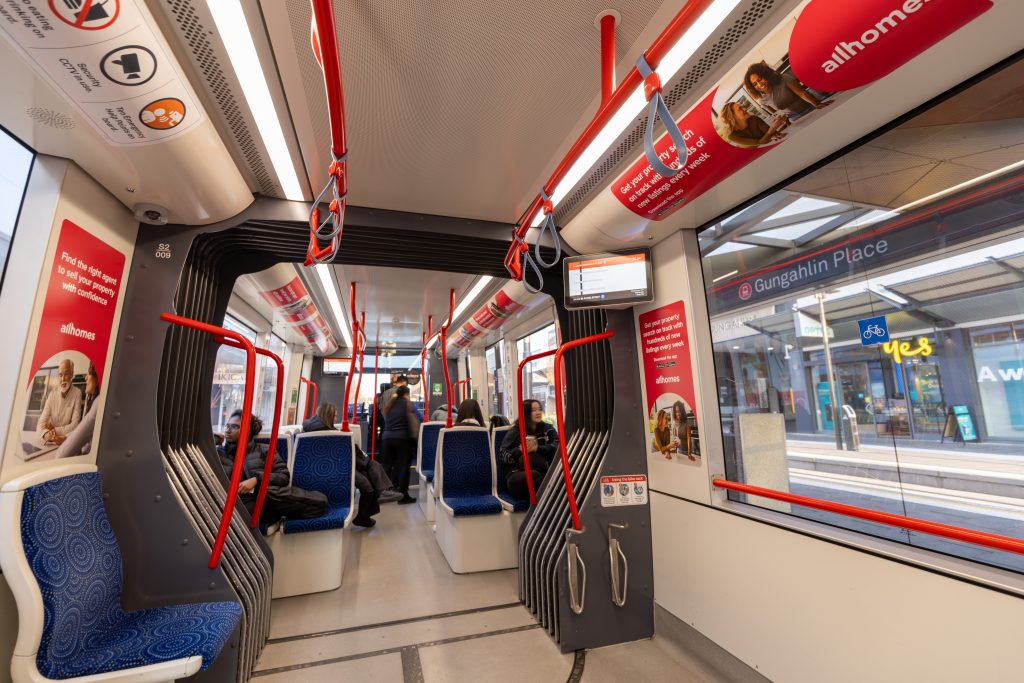 All Homes
Formats: Canberra Light Rail Triple Carriage Wrap & Interior Takeover
Get your property search on track! Taking over the Canberra Light Rail, All Homes have made it easier for Canberrans to find their perfect home. Servicing 14 stops between Gunghalin Place and Alinga Street, Canberra Light Rail drives past residential suburbs and busy community hubs, speaking directly to their target market. Once onboard, All Homes prompts commuters to download the app where they can unlock expert advice and endless listings.
Why we love it: All Homes seamlessly matched the campaign creative to the colour of the Light Rail, grabbing the attention of commuters on the move and encouraging travellers to find their space.
---
Coles
Format: Sydney Light Rail Full Wrap & Portraits and Canberra Light Rail Portraits
Great value, hands down! Combining Portraits on Canberra Light Rail with connected Portraits and a Full Wrap on Sydney Light Rail, Coles uses strong branding to inform commuters to hop off at the next stop for great value. Integrating the message with the mode of transport, Coles sparks curiosity amongst the audience and guides commuters to their closest store for great savings.
Why we love it: Utilising their key branding, the bright red creative energises the audience – engaging commuters with a clear invitation to head in store!
---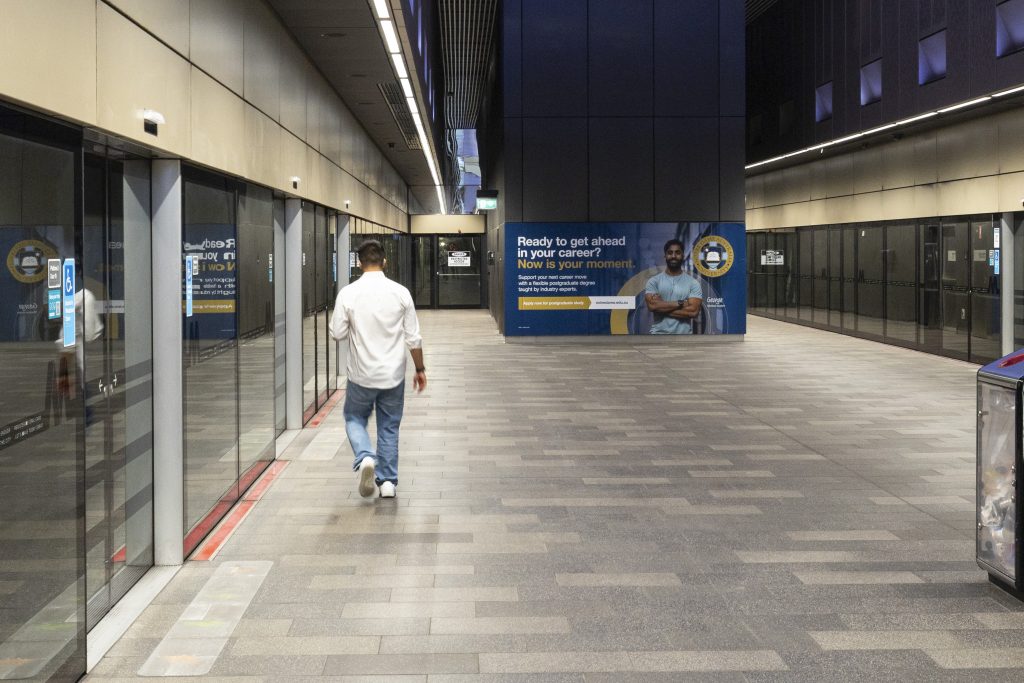 University of Notre Dame
Formats: Sydney Metro Wall Media & Showcase and Sydney Trains Showcase
As the end of year looms closer, the University of Notre Dame reminds commuters that there is no better time to get ahead in their career. In preparation for Semester 1, the creative showcases multiple stories, inspiring commuters to make a difference and enrol at the University of Notre Dame. Taking advantage of areas with high-foot traffic a combination of Showcases and Wall Media were used to speak to future students on Sydney Metro and Trains to communicate that now is your moment.
Why we love it: Staying consistent with their brand identity, the University of Notre Dame engages real stories to build a connection with commuters and inspire a fulfilling and purposeful career.
---
Oroton
Formats: Sydney Light Rail Triple Carriage Wrap
Oroton is bringing Summer to the streets of Sydney! Luring commuters to indulge in their luxury summer collection, the ocean inspired Triple Carriage Wrap warmly welcomes commuters to hop on the Sydney Light Rail and travel to the Oroton store in the QVB. With more people getting out and about in Summer, commuters can refresh their wardrobe and add Oroton into their Summer rotation.
Why we love it: Driving directly to Circular Quay, the creative is a subtle nod to Summer time by the ocean and encourages commuters to imagine themselves enjoying the warm weather with Oroton.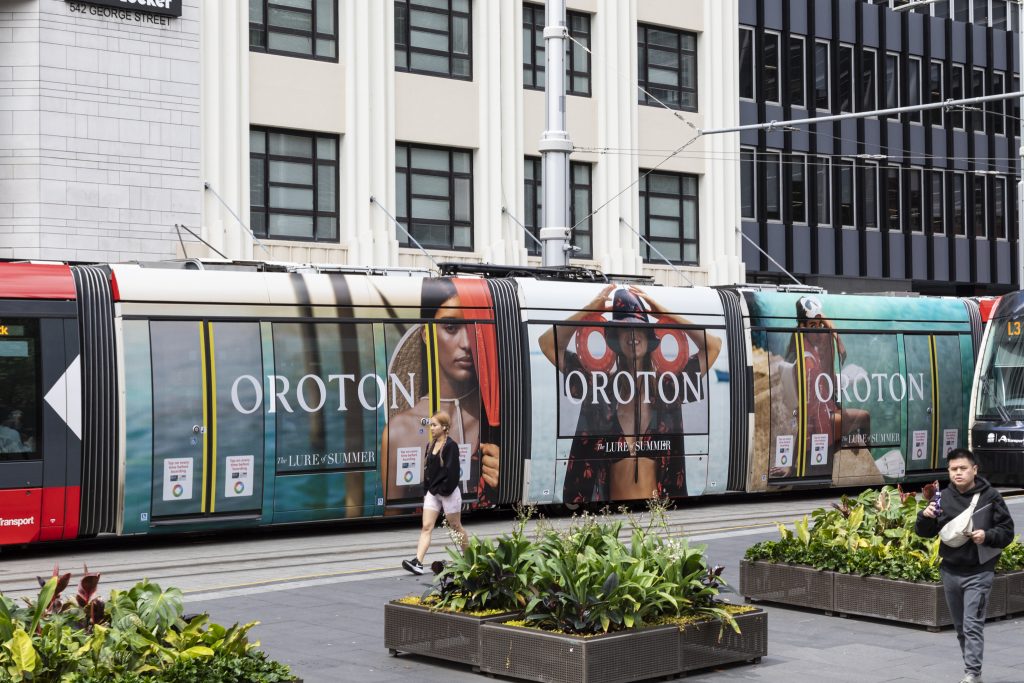 ---
Check out more of these great campaigns below and on our socials!