Welcome to our September Best of the Month selection: a monthly round up of our favourite recent campaigns. We love to celebrate our clients who are making great transit creative, designed perfectly for the space, with bold colours and eye-catching imagery!
---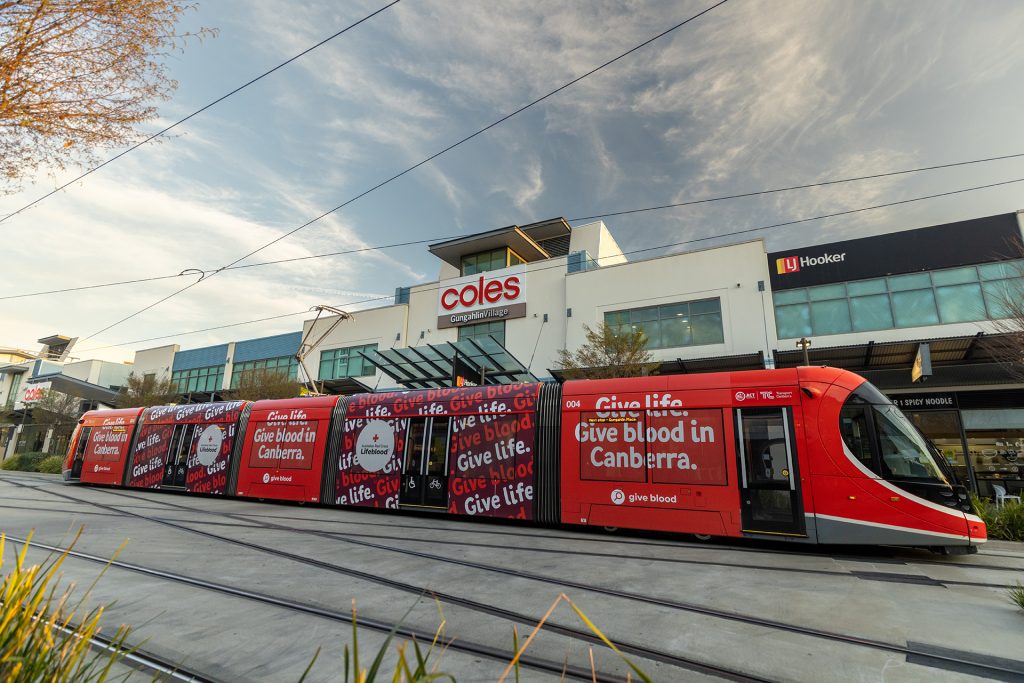 Australian Red Cross LifeBlood
Formats: Canberra Light Rail Full Wrap, Sydney Light Rail Megaside
Encouraging Australians to support the community, Red Cross has taken to Out of Home advertising as a reminder to Give Life via blood donations. Targeting commuters on Sydney and Canberra Light Rail, the creative tailors the message to each audience, creating a more personalised campaign and effectively motivating the wider community to give blood. Red Cross Lifeblood have seamlessly matched the colour of the Light Rail with the campaign creative allowing a visually appealing and effective execution.
Why we love it: The campaign ties in branding with the location and asset to generate a visually appealing creative while speaking directly to the target audience about this life saving service.
---
Wotif
Format: Sydney Light Rail Full Wrap & Interior Takeover
You're only a Wotif away! Appealing to eager travellers ready for a new adventure, Wotif captured the holiday feeling through a Full Wrap and Interior Takeover on Sydney Light Rail. With the sunny season fast approaching, Wotif leveraged the insight that TorchMedia Transit commuters believe there is no better way to spend Summer than by travelling.
Using a play on words, Wotif tailored their message to the medium, "What if you got off this tram near a nice hotel", showcasing that you can book nice hotels instantly while travelling on the Light Rail.
Why we love it: Integrating the message with the mode of transport cleverly captures the attention of audiences in areas of high foot traffic and encourages commuters to consider the possibilities of Wotif.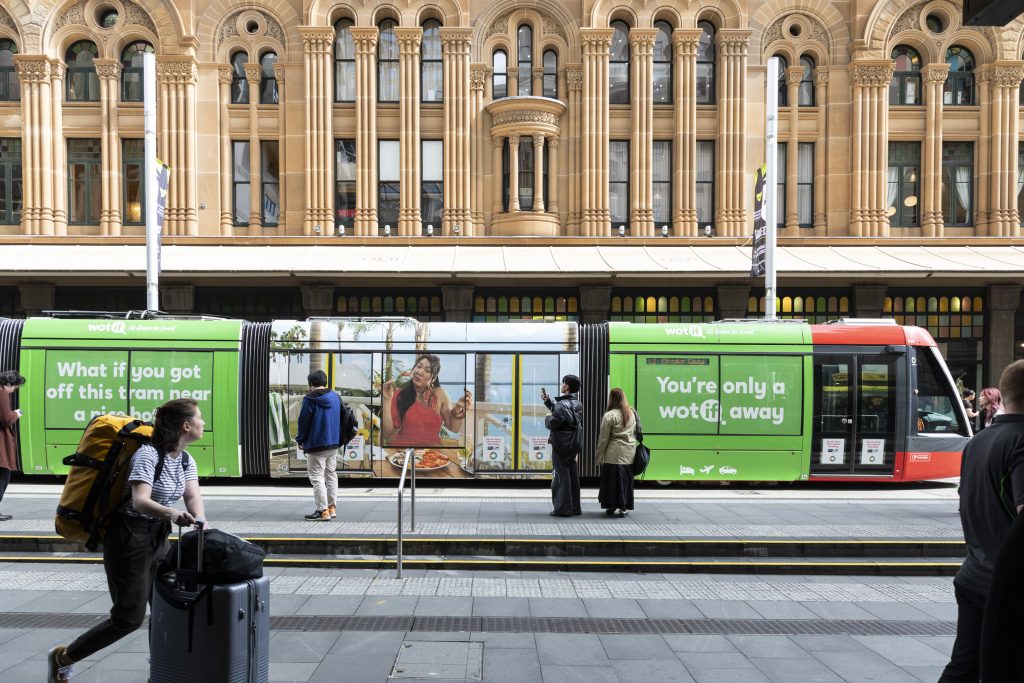 ---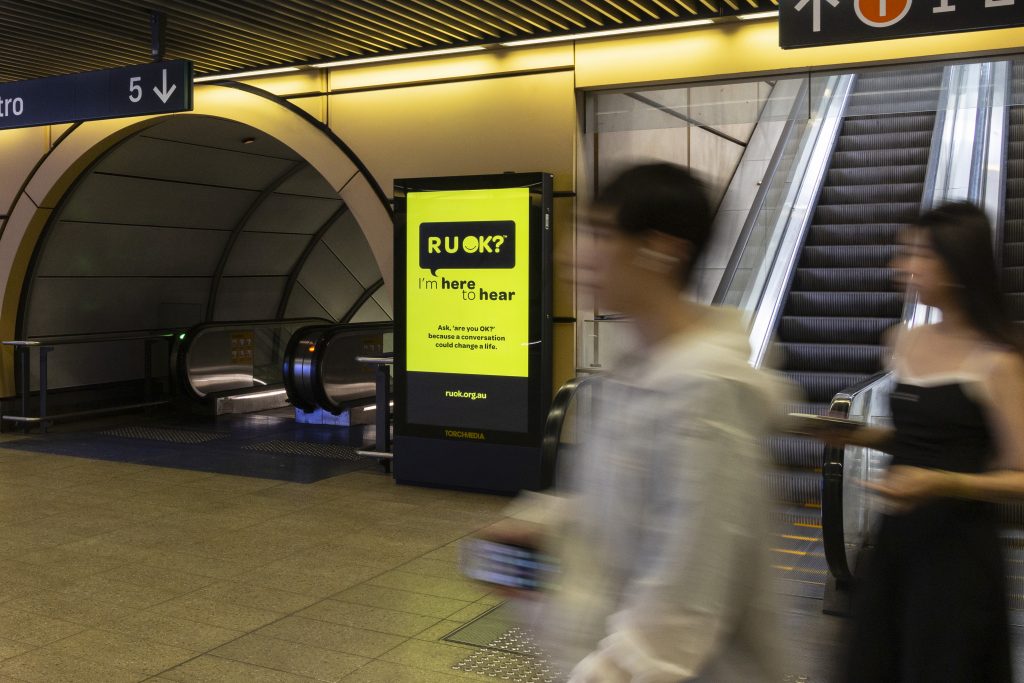 RUOK Day
Formats: Sydney Light Rail Portraits & Interior Takeover, Sydney Metro Interior Takeover & Digital Portraits, and Sydney Trains Interior Takeover
This year, RUOK is calling for everyone to let people know you're here to really hear them. Starting the conversation using a multi-format solution across Sydney, a wide audience is encouraged to ask and listen, on RUOK Day and every day. Raising awareness of the nationwide mental health check-in, the simple yet impactful message "I'm here to hear" is showcased across Sydney Light Rail, Sydney Metro and Sydney Trains. The multi-modal campaign ensured the message reaches a surplus of commuters, reminding them that a conversation could change a life.
Why we love it: The campaign brings awareness of the importance of checking in and supporting each other during good times and bad.
---
Starfield
Formats: Sydney Metro Castle Hill Tunnel Wrap
Calling all explorers! Launching their first new universe in over 25 years, Starfield showcased their new game with an impressive Tunnel Wrap at Castle Hill Metro Station. Providing an immersive experience, the high-impact campaign sparked audience curiosity and increased excitement about the game launch. Utilising this effective large-format media opportunity, commuter attention was captured on path to purchase as they headed towards Castle Towers shopping centre.
Why we love it: By walking through the Castle Hill Metro Tunnel, commuters were immersed within a new universe to inspire their imagination!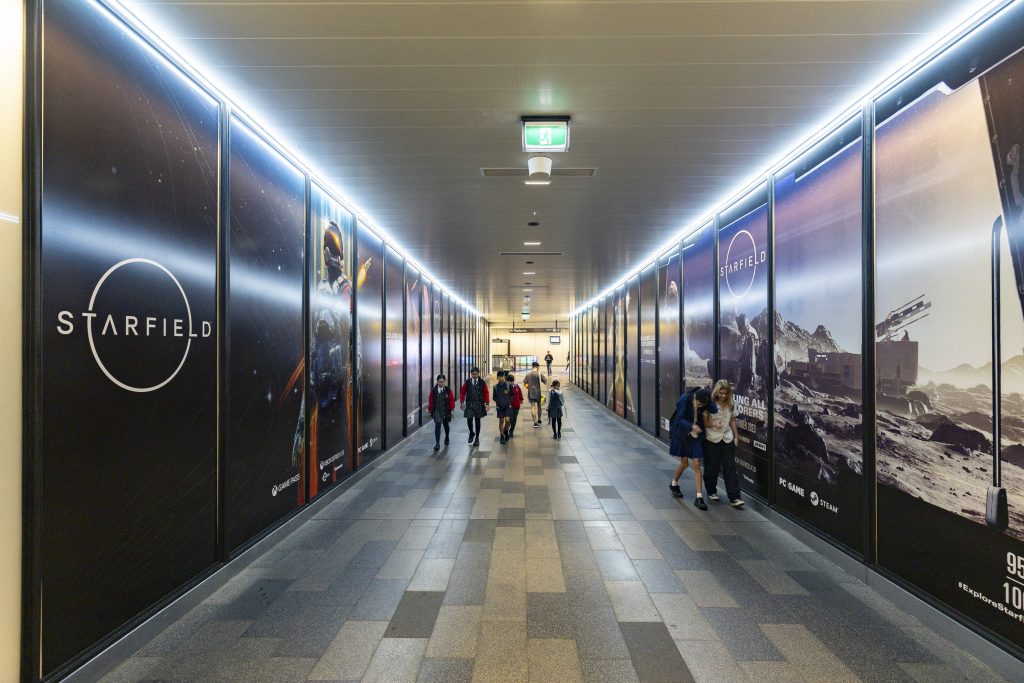 ---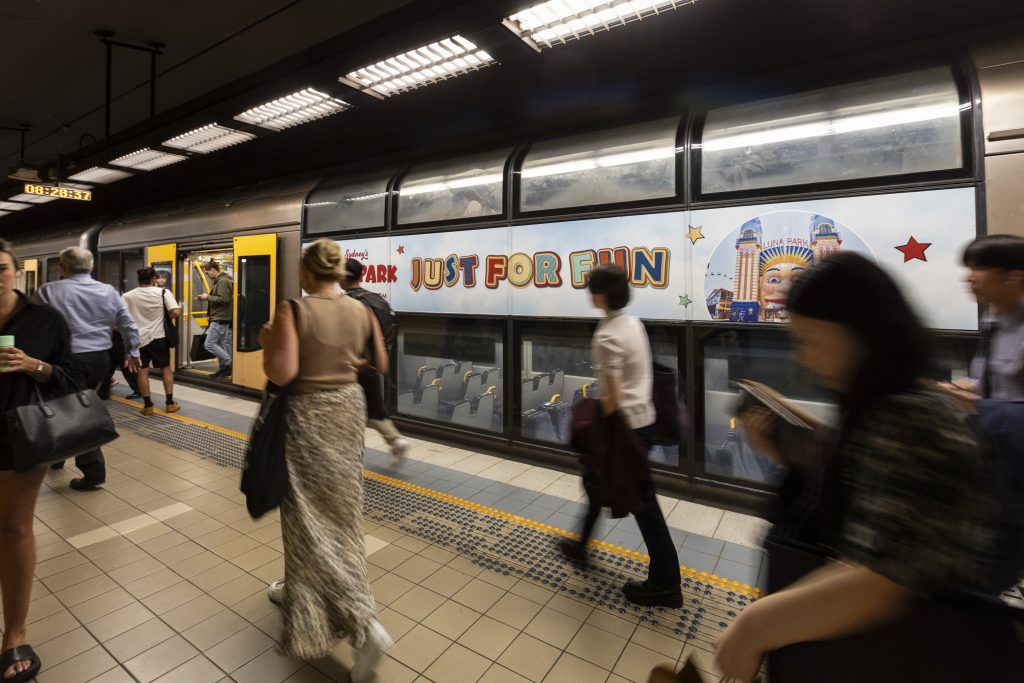 Luna Park
Formats: Sydney Trains Trackview
Looking for something to do these school holidays? Get on board Sydney Trains and head to Luna Park! Aligning the campaign with the school holidays and the lead-up to Summer, the popular theme park is targeting fun-lovers and thrill-seekers as they promote a day full of adventure. Capitalising on its iconic branding, Just for Fun, Luna Park effectively engages a broadcast audience on their commute.
Why we love it: The simple yet effective campaign links the motion of riding on the train with riding on a theme park ride – a reminder that a little bit of fun is for everyone! 
---
Chegg
Formats: Sydney Metro Showcase, Sydney Light Rail Megaside, Sydney Trains Showcase & Portraits
Life is hard. Uni doesn't have to be! Tackling university assignments has never been easier with Chegg's 24/7 homework help. Supporting struggling students across Sydney Metro, Sydney Light Rail and Sydney Trains, Chegg strategically advertised to their intended audience in close proximity to universities and schools. Producing a multi-format solution with various creatives allowed for meaningful connection and increased engagement with Chegg's services.
Why we love it: Pushing past the mundane of homework and assignments, Chegg captured the attention of commuters with a playful twist comparing difficult everyday tasks with easy study, thanks to their help.
---
Check out more of these great campaigns below and on our socials!