By Sofia Geraghty, B&T
As ad spending shrinks, SMI data shows that OOH is one area bucking the trend. Australia's leading transit media specialist TorchMedia (which reaches 2 million commuters a day) conducted a study into how brands can reach customers en route.
With an avalanche of content available and attention spans shrinking faster than knitwear in a hot wash, it's understandable that the advertising industry is falling over itself to try and get a moment of someone's time. In the information age, brands are finding themselves having to compete with the entirety of the internet (not to mention actual real life) for attention.
There is one moment throughout the day, however, when people are unusually receptive to advertisements – and that is during their time on public transport.
A GfK study commissioned by TorchMedia found that 47 per cent of people recall the advertising they see in transit waiting areas and 42 per cent recall advertising seen within their primary mode of transport.
Better still, a total of 34 per cent of people described adverts seen on transit as noticeable and creating a positive impression, compared to a 26 per cent rate on mobile phones.  
To find out more about how transit can offer more than a brief encounter with customers, out-of-home media company TorchMedia commissioned research to gain a deeper understanding of transit advertising effectiveness, and commuter behaviours in Australia.
A Welcome Distraction
When we are used to getting everything instantly, having to wait for a train, bus, tram or ferry can offer a rare moment of tranquillity, or even boredom. It's one of the few times in the day where we find ourselves with moments to spare, scanning our horizon for something to focus on.
Perhaps this is why ads seen on transport were positively perceived, with one in four of the respondents saying looking at an advert on public transport helps to pass the time as there are less distractions.
It's sort of like when you're waiting for a doctors or dentist appointment and you find yourself studying that copy of New Idea from 2017 with the same reverence as The Mona Lisa.
"When you're on the train, you can't really go anywhere else so to have an advertisement in this space is quite effective," one respondent to the survey said.
"While waiting around it gives me something to read," one quipped (or probably wrote).
"Often the messages are simple, creatively challenging and graphically arresting," another respondent said in a review that will give hope and happiness to graphic designers everywhere.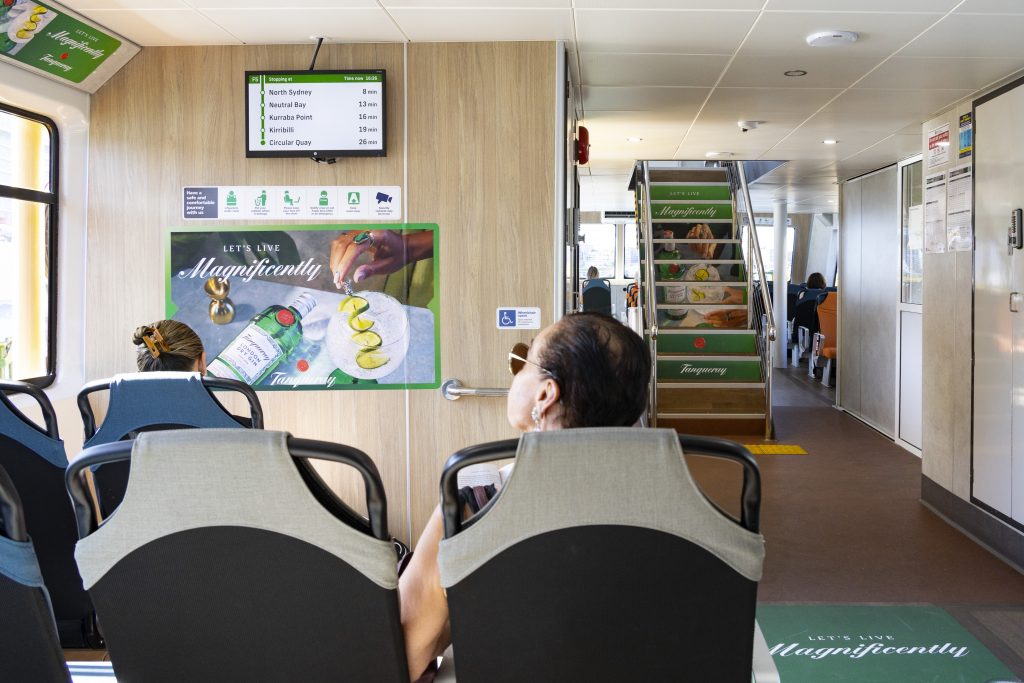 ---
The Impact Of Advertising On Transport  
So consumers find adverts on transport entertaining, that's all well and good, but does this actually lead to an increase in sales and activity? Afterall, having a bored commuter study your ad might be bliss for your inner artist, but it doesn't help pay off the student debt.
Well thankfully, yes. A total of 71 per cent of the respondents have taken action after being exposed to some sort of Transit Advertising (TD).
As many as 32 per cent of the respondents researched the products being advertised, whilst 25 per cent talked to a friend about what was being advertised.
Of those asked, 23 per cent have gone to a website listed on an ad and 14 per cent had purchased a product being advertised.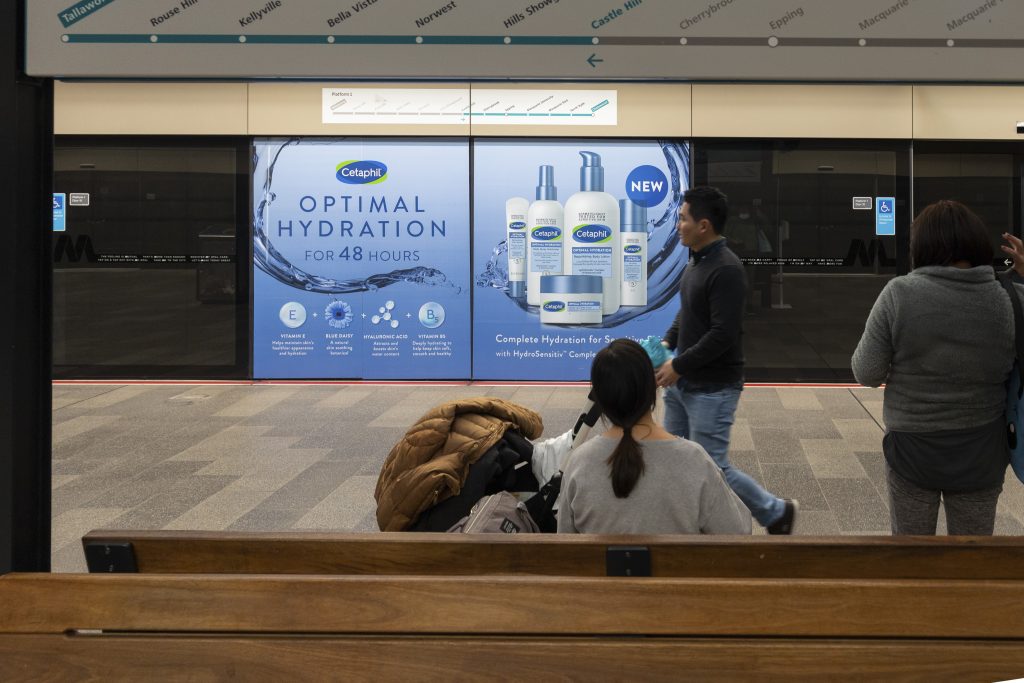 ---
Just Who Is Actually Travelling
Whilst many American and European cities have proudly peacocked their transport links to the world (in London you can literally buy t-shirts printed with the tube's logo), the transport system in Australia has sadly been neglected from the eye of popular culture.
This is why TorchMedia decided to shine its light on the Australian transport market.
Trains are the leading mode of public transport in Australia, with 71 per cent of commuters having caught a train in the past month.
Across all modes of public transport, most are now travelling for leisure, or to commute to and from their place of work. The increase in recreational travel means commuters are in a more open-mindset and therefore have a more positive impression of Transit advertising.
A total of 71 per cent of commuters are employed, with 53 per cent employed full time.  
---
As many as 64 per cent of commuters using TorchMedia assets are aged between 25-54, and 29 per cent are high income earners, with a personal income exceeding $130,000 PA.
Commuters who use ferries as their primary mode have the highest disposable income, with 40 per cent exceeding $130,000 PA.
Over half have made purchases whilst travelling, with ferry users most likely to have made a purchase. Groceries and drinks were the most common items bought on public transport
Unsurprisingly, browsing the internet was the most popular activity whilst waiting at 45 percent, whilst daydreaming was the second most-popular activity at 39 per cent.
Find Out More About Transit Advertising
TorchMedia allows advertisers to run campaigns on trains, ferries and light rails across Australia. To find out more, including how you can reach a target demographic and advertise on the new Sydney Metro Digital network, Contact us today!
Originally published on B&T, 9/05/2023, view here: https://www.bandt.com.au/not-such-a-brief-encounter-why-ads-in-transit-are-turning-heads/